Mexico Part 2: Mexico City (CDMX): A home away from home
As a long part series of documenting my last couple of years as a digital nomad in Latin America, I am working back. I spent close to a year in Mexico and divided my time between the Sayulita (West), Mexico City (Central) and Merida (East).
Caveat: I am not great with taking Instagrammy photos; this is a as much as nostalgic reference as its a effective recommendation for what friends ask me when they go to Mexico City.
Summary: Mexico City (Distrito Federal or CDMX) was by far the most homely experience I had and the longest I stayed for over 6 months. Living in the Brooklyn area of the city at La Roma, and having taken a dedicated desk at WeWork Varsovia, life could not get more comfortable. The city has amazing food options, a great art culture (I credit Frida Kahlo & Diego Riviera amongst others) and a rather slow pace to it.
Just after I landed, took a Uber to my apartment and getting of, this was my first impression - and I knew I was setting myself up for an amazing time ahead. 😀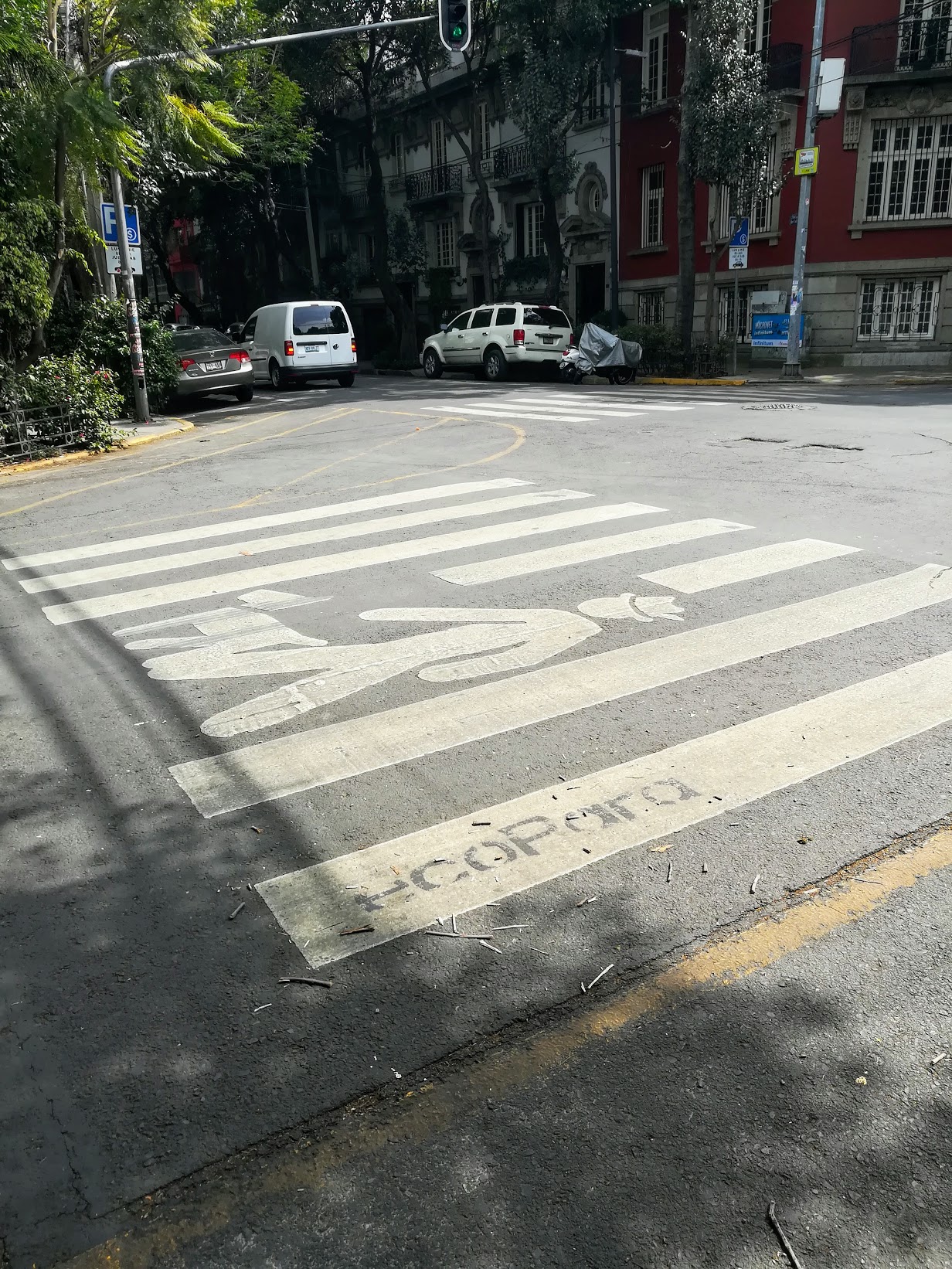 First off, Mexico City boasts a population of 8M+ and if you imagine it like a square, 50 kms wide; and to get from one end to another by an Uber, would take 45 minutes if you don't take traffic into account, so I would recommend choosing where to live well. That being said, in select areas, there are New York City style Citi bikes that you can take on for short rides that I used every day.
Having met digital nomads months before in Medellin, Colombia who were in Mexico City during the time I planned the trip, we decided to take memberships at WeWork; I took a 6 months dedicated desk at WeWork which made my life convenient as I could leave my computer there. Further, the team at WeWork were great at bringing the community together - specifically the local startup scene, Silicon Valley esque founders who moved to Mexico City to increase their run way and the weekly football world cup screening!
Another day at @WeWorkMX pic.twitter.com/wvYDLO0ms9

— Gaurav C (@cggaurav) February 27, 2018
My apartment was two blocks away from one of CDMX's best and my favorite cafe/bakery, Panaderia Rosetta; where after a couple of weeks, the baristas knew my morning routine so well that they featured me on their Instagram page, my shot at getting famous for a week with the satisfying realization that it wasn't for me.
Culture, Art and History
Before you visit Mexico, I would recommend you watch Coco, the Disney Pixar movie on the plane
Frida Kahlo Museum - What I loved about Mexico City is the thriving art culture; thanks to Frida Kahlo (watch that movie too), visit her museum. Book in advance.
Teotihuacan - the Mexican pyramids.
Bellas Artes - for the art murals.
LGBT museum - Mexico is one of the leading countries because of gender opennnes.
Lucha Libre - the Mexican World Wrestling Entertainment - watched this as a kid but excused myself from friends after 15 minutes - because of the macho culture and loudness.
Dia de los Muertos - the Mexicans believe, which is beautiful that the ancestors come back during this day - as seen in Coco, and the parade and celebrations are magnificent.
Xochimilco - Floating gardens with boats, that come with the mariachi band. Great socializing and drinking tradition.
National Palace Museum
Bosque de Chapultapec + Niños Heros
FOOD
Restaurant Recommendations
Blanco colima, la Roma, very chic, for dates.
Ojo de Aguat, amazing breakfasts.
El Califa, tacos. Don't miss the Taco de Pastor and Taco de Bistec here!
Limantour, one of the best bars in the world, was a few blocks away from home.
Gatorta vegan tacos
Mercado Roma
Huset - all organic produce - lovely cozy setting.
Paramo - cozy
Taco de Orinoco - for their tacos de chicharron
Los Loosers - great vegan place - highly recommend. I wish I had more photos.
What to eat
Carajillo, a coffee liquior as a digestive after dinner.
Chiles en Nogada
Great vegetarian options

Huitlacoche - Corn fungus
Nopales - catus
Queso oaxaca - loved this cheese for the texture
Tamales oaxaneos (for some reason, there is always someone in the morning screaming selling this).
Guac
Heuvos rancheros, the original gangster
Mountaineering
Mexico City boasts mostly sunny weather through the year and is lovely for hikes during the weekends - I recommend Bosque de Chapultepec for runs near the city center and the one below is Acopilco

Nevado de Toluca - beautiful mountain lakes, tough climb as I got used to the altitude.
Iztachiuhatl - challenged myself to do a 5Km+ technical climb, thankful to a great guide, started at 2 am in the morning and hit the peak around noon.
Weekend Get Aways
I spent two long weekends, one each in
Puebla, known for the battle of Puebla and Mexican army's defeat of the French forces on the 5th of May / Cinco de Mayo; hence marked as one of the magical towns (Pueblo Magico) - recommend a weekend get away.
Puerto Escondido in Oaxaca (needs a post of its own)
Other stuff
If you don't know any Spanish, just say, "No mames guey", or "Que onda", or "Que tal", and you have a friend.